139
Kings County
Online Divorce Service
100% Service Satisfaction Guaranteed
How It Works
To file for divorce without fuss and stress, follow 3 easy steps.
Complete the Online Survey
Provide us with the necessary information regarding your marriage and divorce simply by answering the questions.
Check completed forms
Receive completed forms backed by our 100% satisfaction guarantee and a step-by-step guide with further instructions.
File Papers with the Court
Submit your divorce forms to the court in any convenient way available to you. Notify your spouse about the divorce.
Valid Grounds for Divorce in Kings County
Kings County touts a relatively low divorce rate. Statistics show 2.27 marriage dissolutions per 1000 people.
The court accepts divorce forms, provided that the spouses have declared the reason the marriage can no longer exist. According to family law, grounds for marriage dissolution in Kings County are the following:
1. Irretrievable breakdown in the relationship for a period of at least 6 months. This is considered as no-fault ground and a basis for an uncontested divorce.
2. Cruel and/or inhuman treatment. This ground is used when the plaintiff is in physical or psychological danger. The plaintiff must provide the court with evidence that the abuse occurred within the last five years of the marriage.
3. Abandonment. It means that the defendant abandoned the plaintiff at least a year ago.
4. Imprisonment. Permissible if the defendant has been in prison for at least 3 years.
5. Adultery. Your spouse has committed adultery without your permission within the past five years of marriage, and you are not also guilty of adultery.
6. Separation. You and your spouse have not lived together for at least one year due to a decree of separation issued by the court or a written separation agreement.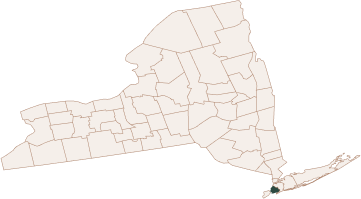 Kings
County
We have been featured in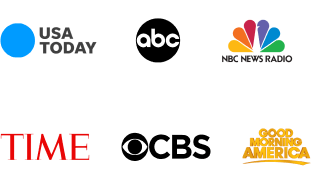 Why KingsCountyDivorceOnline Is Your Best Option
KingsCountyDivorceOnline.com is a leader in divorce paperwork preparation online with more than 9 years of experience and the most reasonable pricing on the market. For just $139, we offer high-quality documents and step-by-step filing instructions to ensure divorce filings in Kings County go smoothly and efficiently. Plus, you can work on your papers in a comfortable environment at a convenient time. Here's how KingsCountyDivorceOnline.com can make your life easier:
Satisfaction Guarantee
We stand by the quality of our services
Filing Guide
A detailed guide on filing with the court without an attorney
Easy Editing
Checking answers and correcting mistakes at any convenient time
Required Forms
A complete package of papers for your case
Fast Delivery
Ready-made legal forms within 2 business days in your mailbox
Cost Effective
Saving money and time on meetings with a lawyer
Affordable Process
Forms preparation without leaving home
Customer Care
Professional customer support
Get completed divorce forms in just two business days, ready to sign and file with the court!
Start Now
Benefits of Our Service
At Kings County Divorce Online we:
100%
satisfaction guarantee

What Clients Say About Us

Jacquelyn T.


"When I realized that I would be going through a divorce, I was depressed and immediately thought about how much I would have to pay for a lawyer. But luckily, my husband and I came to an amicable agreement and were qualified for an uncontested divorce. Thanks to Kingscountydivorceonline.com, I quickly prepared perfect divorce forms. The court accepted them without hesitation. Kingscountydivorceonline.com helped me have a low-cost divorce!"

Andrew L.


"The divorce was stressful, but with the help of Kingscountydivorceonline.com, I didn't have to worry about my papers. I got quality, court-ready documents for just $! I would highly recommend this service!"

Thomas R.


"When first faced with divorce, I had absolutely no idea what to do. But with the help of Kingscountydivorceonline.com, it was very easy for me to get all the necessary forms filled out. They also sent me instructions on what to do next, and I easily filed the documents with the court."

Neal R.


"I had a lot of expenses and couldn't afford to pay a lawyer. My friends advised me to try Kingscountydivorceonline.com. I am glad that I did. Everything was pretty simple. It took me less than an hour to prepare the divorce forms, which the court immediately accepted. Thanks!"

Micheal T.


"My wife and I decided on uncontested divorce and were looking for a lawyer. By chance, we found out about Kingscountydivorceonline.com in Google and decided to use it. What a great website! It was really easy to get all of our divorce documents prepared for only $. Kingscountydivorceonline.com is a great, affordable service!"

Leslie S.


"Kingscountydivorceonline.com thanks for your help! I got the ready-made forms 2 days after I filled out the questionnaire, and the court accepted them just like that. Excellent service with no pitfalls and no hidden fees."
Kings County Courts Addresses
Below you will find the addresses of the courts that handle civil cases. Before submitting your documents, it is best to check with the court clerk to verify that they accept marriage dissolution cases and determine their filing fees.
Kings County Supreme Court

360 Adams St #4, Brooklyn, NY 11201

Phone: 347-401-9610

Working Hours: 9AM-5PM

Kings County Family Court

330 Jay St, Brooklyn, NY 11201

Phone: 347-401-9610

Working Hours: 9AM-5PM

Kings County Civil Court

141 Livingston St, Brooklyn, NY 11201

Phone: 347-404-9123

Working Hours: 9AM-5PM